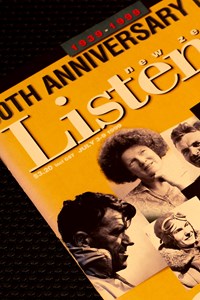 batman never fights crime where he's needed
hey batman
why don't you come over to
my side of the tracks
for a change.
my neighbour's a junkie,
the guy downstairs sits
with a gun in his lap,
and no one will deliver
pizza after dark.
are you afraid
that someone will steal your hub caps?
First published in sign language (1998)
Also published in The Listener (1999)